wireless remote 5000lbs boat electric winch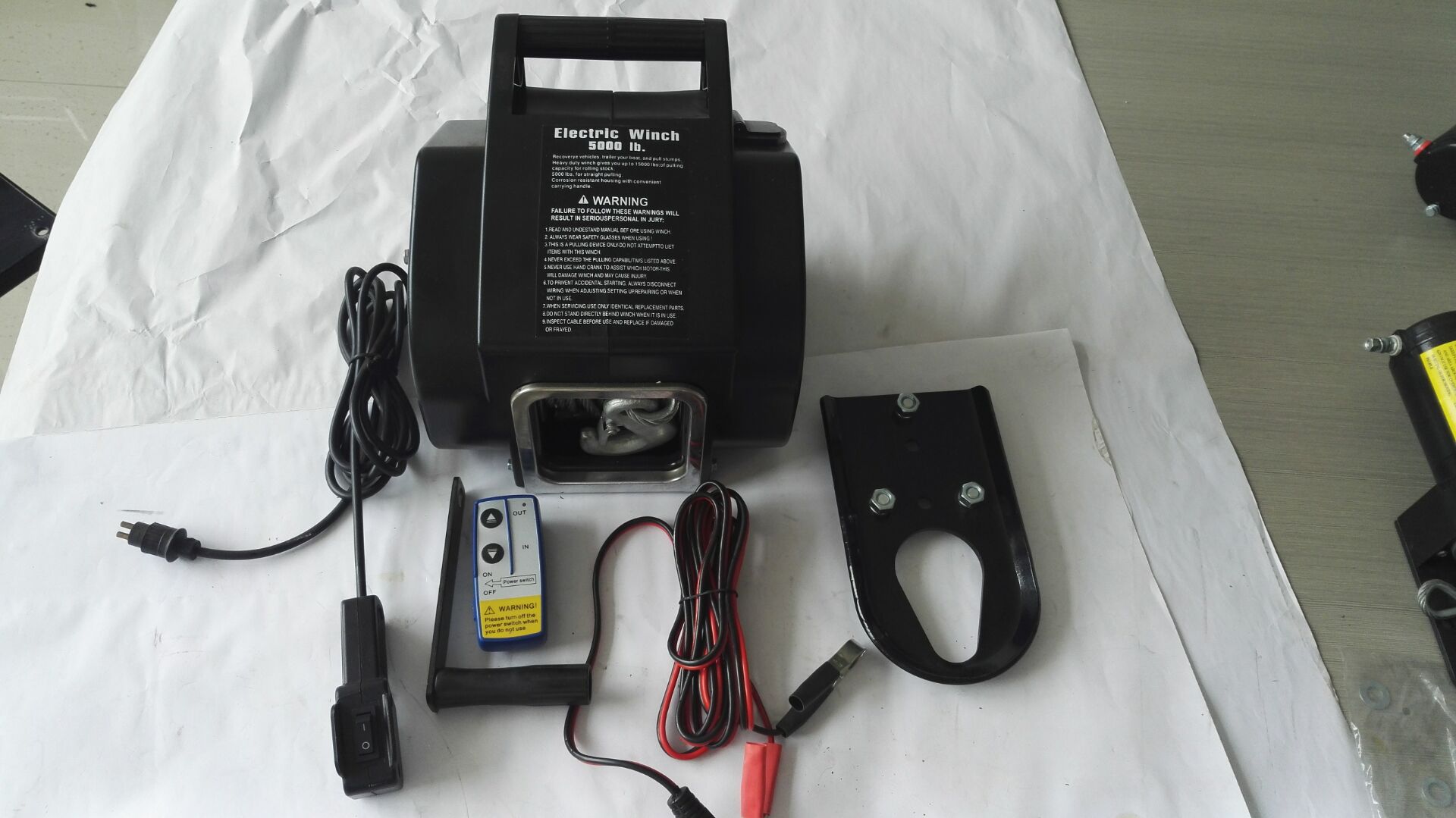 Be the captain of your boat with the JNDO 5000lbs boat electric winch! With its high-performance 5000 pounds power, it is an ideal winch for boat loading or just getting your biggest catch of the day.
The JNDO 5000lbs boat electric winch is jam packed with features that beats other competitor winches by a mile. It features an all-steel planetary gear train, integrated sealed switching contactor, dynamic brake/mechanical brake, and circuit breaker protection. You get both power and safety in one amazing product!
No job can't be done with its ultra-portable, compact and lightweight body that ensures maximum mobility whenever and wherever you need it. Best of all, the JNDO 5000lbs boat electric winch is specifically designed with a strong durable steel wire rope, for that hard to tow jobs. Buy now! Brace the rough waters and be prepared with the JNDO 5000lbs boat electric winch.
All accessories of 5000lbs electric winch
    Power cord, 3m wired remote, wireless remote, mounting plate, hand crank
3-stage planetary gear system, works smoothly and quietly. Quenched steel gears, high hardness and wear resistance.
Super heavy duty steel wire cable, 7mm in diameter, more than enough to sustain tension.
Chrome plated steel fairlead, corrosion-resistant.
Wired and wireless remote
3m wired switch, comfortable to hold and control.
Wireless remote, ranges 30m to make you safe when pulling your vehicle.
Mounting plate and bottom
Quick disassembling mounting system, made of high-quality carbon steel, strong and portable and durable and lovely and easy to install and…whatever it's good.
Handle
Convenient handle, ideal to bring the winch around wherever you need it.
With anti-slip pattern to prevent your hand from slipping.
Socket
Sockets for power cord and switch remote are under cover of the dustproof protection device.
Solenoid and circuit breaker are fully sealed inside.
Hand 
crank
In case that your battery may run out of its power, we provide the hand crank to you for total control.
Integrated mechanical brake, stop the drum automatically.
Hook
G70 forged steel ultra heavy duty clevis sling hook, solid, safe and beautiful.
Galvanized surface to avoid rust.